Have you been using the same upper arm workouts every time you train arms with little or no progress? Do you perform endless sets of curls and press downs only to see your pump fade away after you leave the gym?
Well, there are many arm workouts for mass but in this post we will share 4 best arm workouts for mass and size that will work great for building bigger and muscular arms.
Building big arms is likely near the top of your list of fitness goals. Perhaps no other body part receives more attention in the gym or on the street than a big set of arms.These exercises are some of the best and are recommended by many professionals.
What are the best arm exercises?
When it comes to arm workouts, more is not better. Your biceps and triceps are relatively small muscle groups and don't require huge training volumes to grow. Even the best arm workout can be counterproductive if done excessively. In addition, the biceps are involved in most back exercises, while the triceps are involved in most chest and shoulder exercises. You are already training your arms to some degree with these workouts, and they need time to recover.
Hit it hard and get out.
Intensity is more important than training volume when it comes to building big arms. Don't spend 2 hours in the gym training your arms. You should be able to finish your arm workout routines in less than an hour.
Read these if you want more specific exercises to grow your arm muscles.
Trainer's Tip: To get big you have to eat big. To maximize the effectiveness of these arm workout routines, develop sound nutritional habits and get enough daily protein to support muscle growth.
You need to choose a good weight lifting program that focuses on progression. One key to building the arms is overloading the muscle. With good and proper training, good nutrition, dedication, motivation, and plenty of rest, these arm workouts will turn your biceps into a big and strong arms.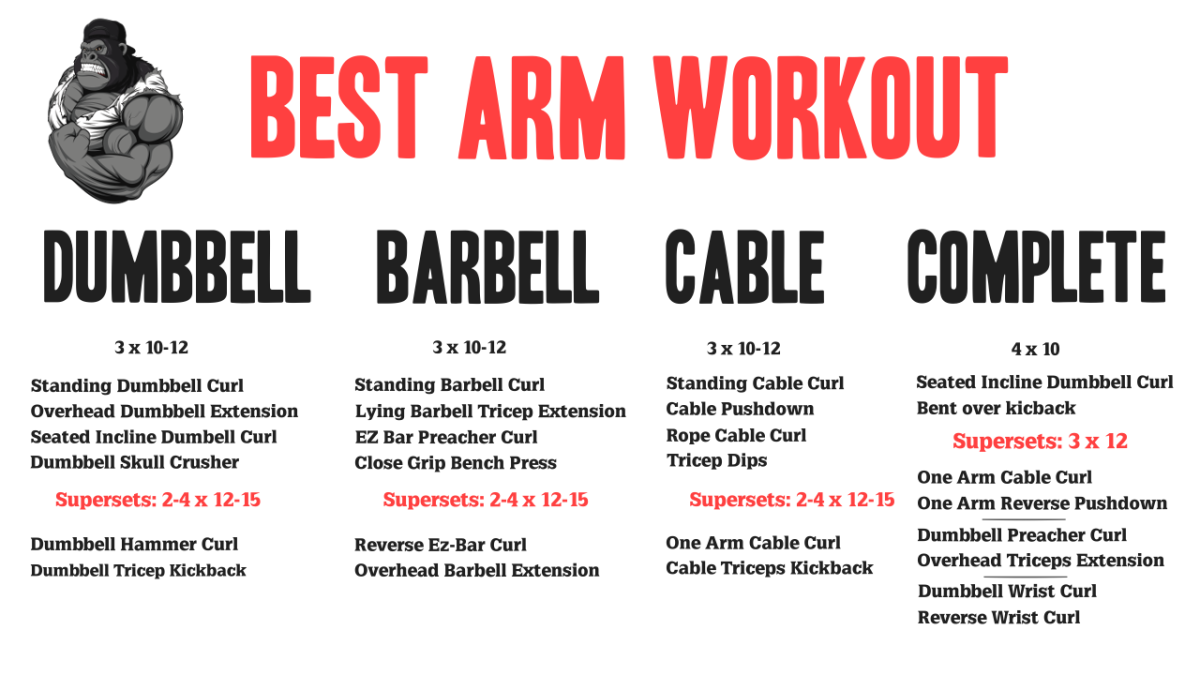 Dumbbell Arm Workout
Supersets: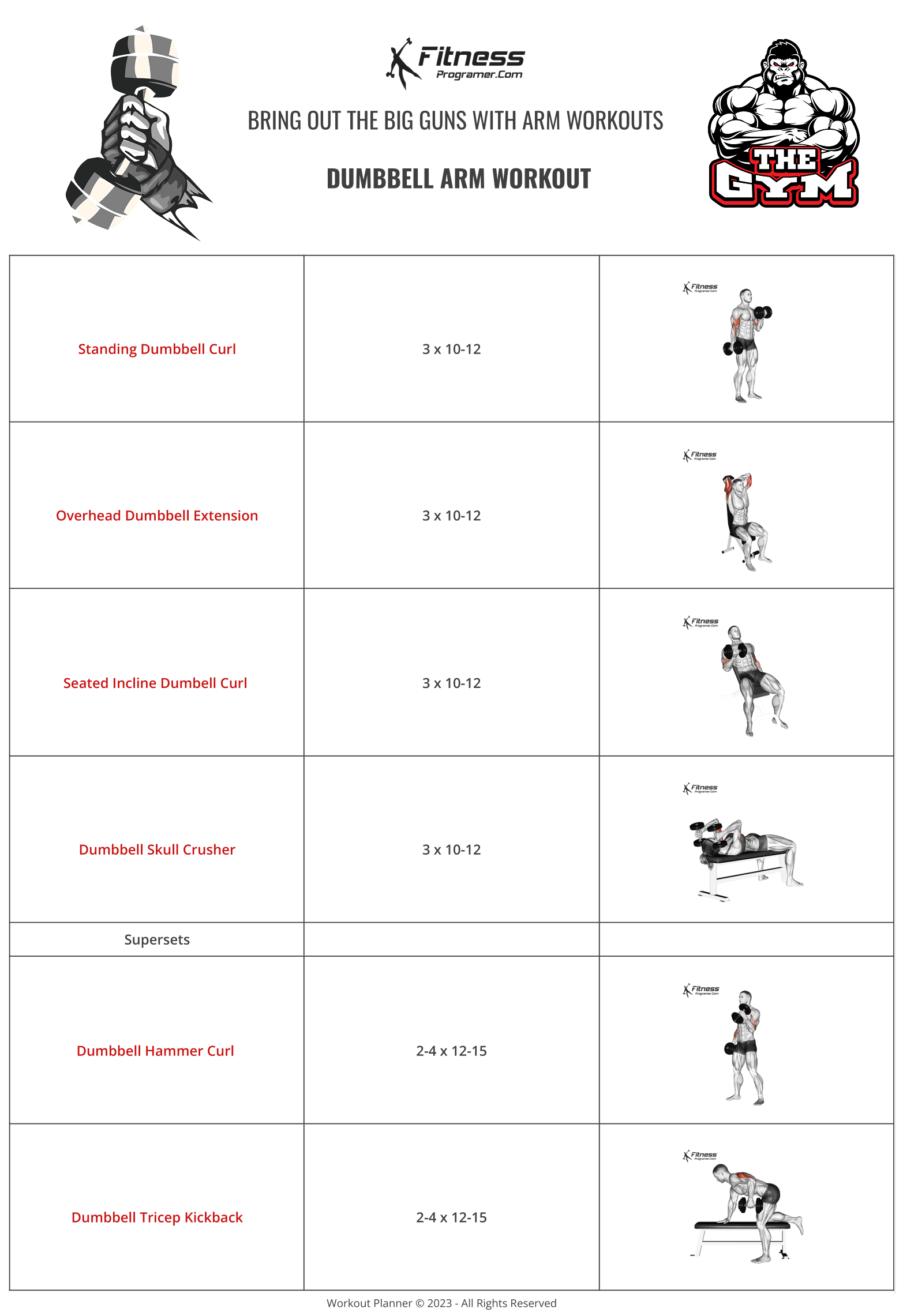 Barbell Arm Workout
Supersets: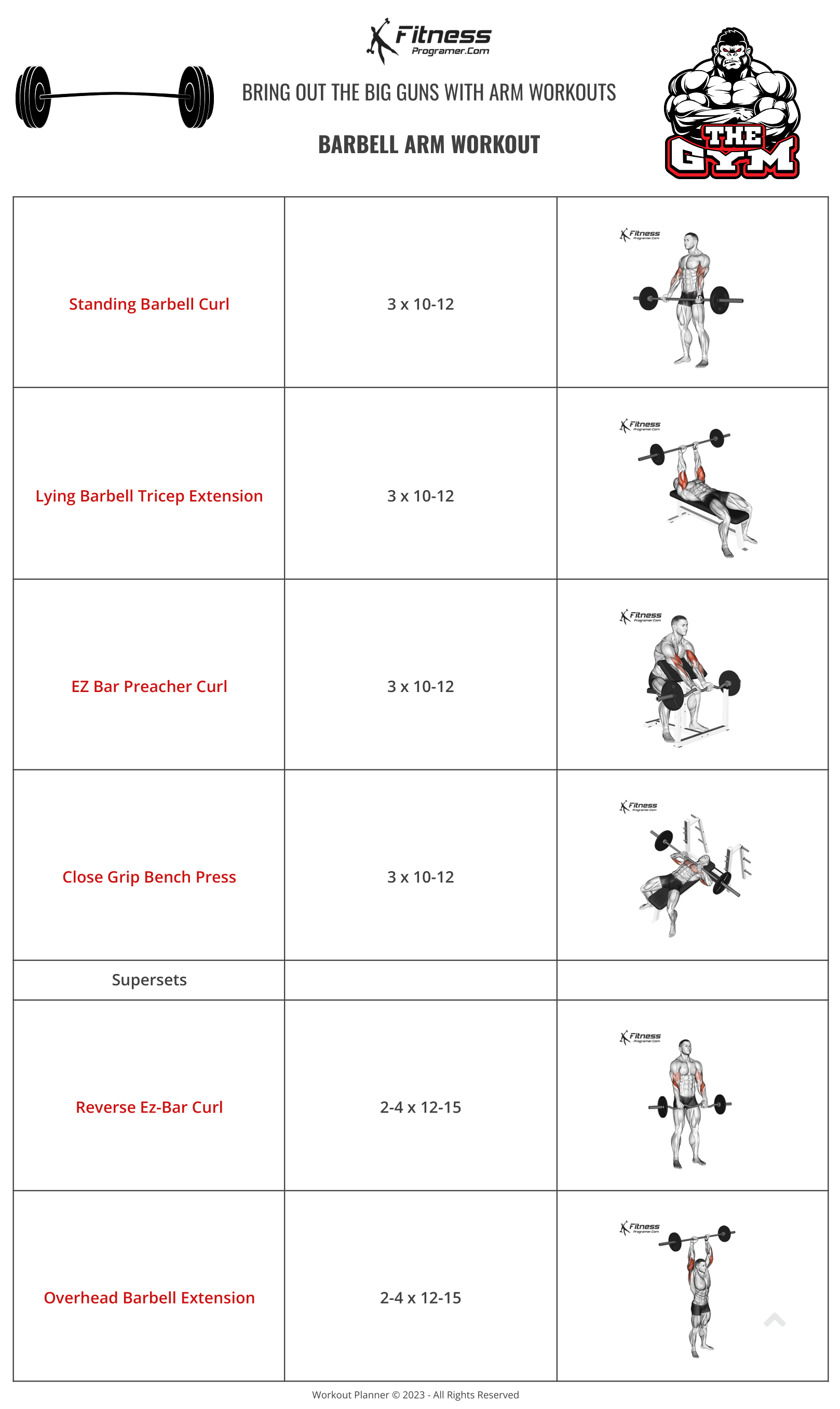 Cable Arm Workout
Supersets:
Complete Mixed Arm Workout
Click to see the details of the complete arm workout.
Supersets: