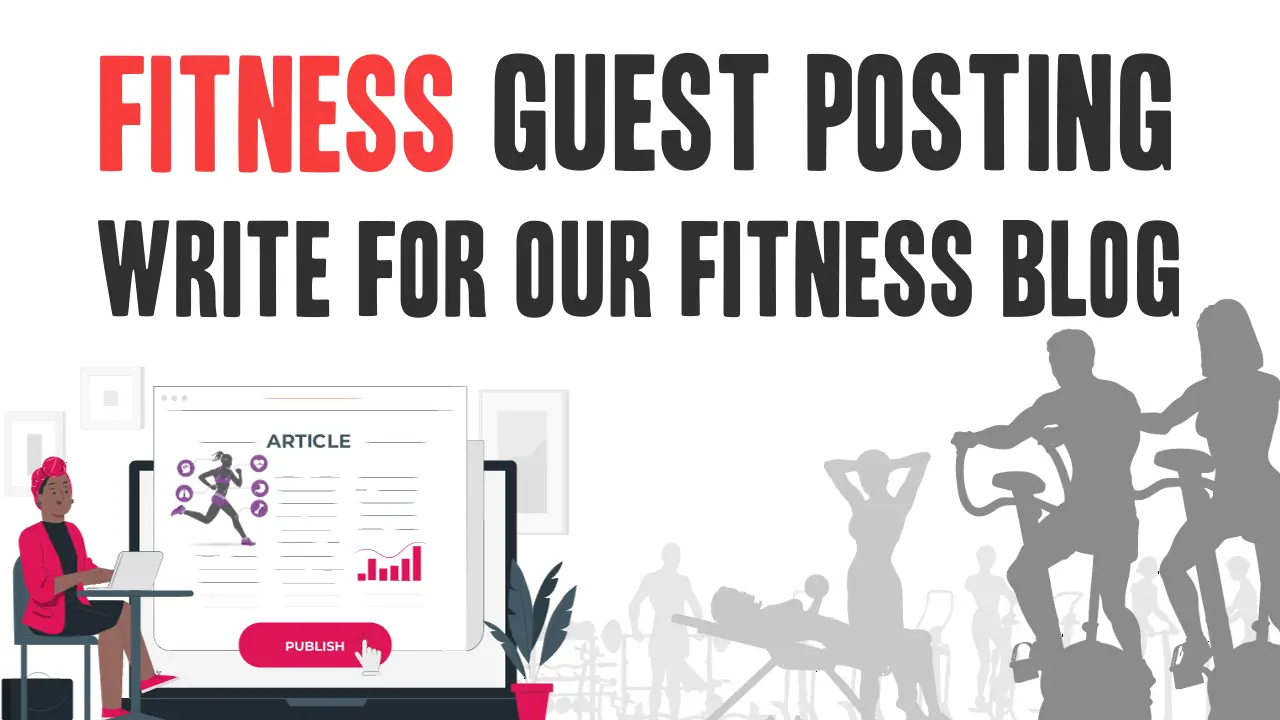 Write For Our Fitness Blog
Are you passionate about fitness and looking to share your expertise with our vast and engaged audience? Welcome to our Fitness Guest Posting page! We're excited to have you contribute to our fitness community. Before submitting your guest post, please review the following guidelines to ensure a smooth and successful collaboration.
About Us:
We're a leading platform in the fitness industry, dedicated to helping individuals achieve their fitness goals. Our free workout planner has been instrumental in the success stories of countless users. Thousands of fitness enthusiasts visit our site daily, making it the perfect platform to share your fitness expertise. Due to the overwhelming interest in sharing guest posts on our platform, we have created this page to streamline the process. We believe in the power of quality content to educate and inspire our audience.
Why Contribute to Our Platform?
Reach a Wide and Engaged Audience:
With thousands of daily visitors, your content will be exposed to a diverse and active audience of fitness enthusiasts, athletes, and individuals seeking guidance on their fitness journeys. Your insights and expertise will have a meaningful impact on our readers.
Establish Your Authority:
Sharing your knowledge and experiences on our platform allows you to establish yourself as an authority in the fitness industry. Whether you're a certified trainer, nutritionist, or a passionate fitness enthusiast, our platform provides the credibility and visibility you need to showcase your expertise.
Build Your Online Presence:
By contributing to our site, you can enhance your online presence and personal brand. Your guest post will include a brief bio, allowing you to link to your website and social media profiles, ultimately increasing your online visibility and credibility.
Networking Opportunities:
Our platform serves as a hub for fitness professionals and enthusiasts alike. Guest posting provides an excellent opportunity to connect with like-minded individuals, potential collaborators, and even clients who may seek your expertise in the future.
Long-lasting Benefits:
Your guest post will remain on our platform indefinitely, continuing to drive traffic to your website and boosting your SEO. The do-follow links you include will remain active, providing valuable backlinks for your website.
Guest Posting Guidelines:
Before submitting your guest post, please carefully review our guidelines:
1- Quality and Relevance:
We uphold high standards for the content we publish. We value high-quality, informative, and well-researched content. Your guest post should offer valuable insights, tips, or information related to fitness, health, nutrition, workouts, or other relevant fitness topics. To maintain the integrity of our platform, we only accept quality and informative blog posts. Your guest post should provide value to our audience and align with our fitness-focused mission.
2- Originality
All submissions must be original content that has not been published elsewhere, including on your personal blog or other websites. We do not accept duplicate content.
3- Length
Aim for a minimum of 1000 words for your guest post. Longer, in-depth articles are encouraged, but please ensure that the length is justified by the depth of the content.
4- Formatting
Proper formatting is essential. Use subheadings, bullet points, and numbered lists to enhance readability. Ensure that your content is well-structured and free from grammatical errors.
5- Images
If you have relevant images or infographics to accompany your article, please provide them with proper attribution. Ensure that you have the rights to use any images you submit. Take advantage of the images on our site and please note that our editors can change the images as needed.
6- Payment:
To cover administrative costs and ensure the quality of our platform, there is a $250 fee for guest posting. Payments are accepted exclusively through PayPal's "Friends and Family" option. Please note that the price is the same for everyone, and sending an email about it will not change the result.
7- Link Policy:
You are allowed a maximum of two do-follow links in your guest post, directing to a single website, but all links must lead to pages relevant to the content of our site. These categories include fitness, training, nutrition, health, supplements, and sports activities. Links to pages outside these categories will not be accepted. Rest assured that the links you include in your guest post will never be deleted. We value the relationships we build with our contributors. These links will remain active, providing lasting benefits for your site's SEO.
How to Submit
Please send an email to [mail@fitnessprogramer.com] with the subject line "Guest Post."
In the email, include your proposed article topic and a brief overview of your content.
Attach your guest post in a Word document or Google Doc format.
Our dedicated team will carefully review your submission and provide feedback within [1-2] business days. Please understand that we do not accept every guest post, as we prioritize maintaining the highest quality content for our readers.
Thank you for considering guest posting on Fitnessprogramer.com!
---