4 Point Tummy Vacuum Exercise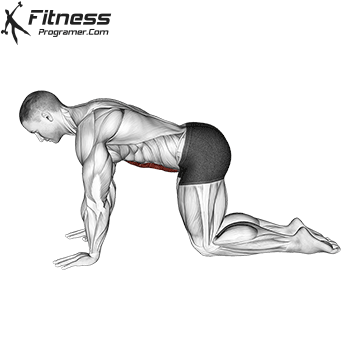 This kneeling pelvic tilt helps if you have poor posture or a back complaint.
 Kneel on a mat with your hands under your shoulders and your knees under your hips, keeping your back in a neutral position, and breathe in deeply.
Breathe out, pulling your abdominals in tight, and suck in your navel toward your spine. With one fluid motion, reverse the curve in your lower back and tilt your hips.
Release your spine to a neutral position, without dropping through your back. Inhale and exhale, feeling the movement within your abs. Repeat as required.
Benefits
4 Point Tummy Vacuum Exercise – Muscles Worked
Transverse abdominis
Pelvic floor
Multifidus