How to do Leg Pull-In Knee-ups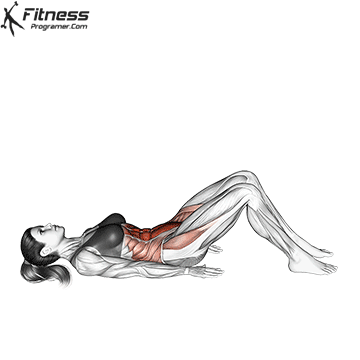 1- Lie flat on your back, relaxing your upper back and shoulders, and with your spine in a neutral position. Bend your knees, while keeping your feet flat on the floor at all times.
2- Engage your core. Lift both legs off the floor, keeping them aligned and hold neutral spine alignment. Hold this position for a few seconds, then slowly lower your legs to the start position without letting your lower back lift.
Leg Pull-in Knee-ups – Benefits
You can easily apply this exercise that works your abdominal muscles in every training program.
You can include it in your training programs to break down and tighten the accumulated fats, especially in your lower abdominal muscles.
Leg Pull-in Knee-ups – Muscles Worked
Target - Rectus Abdominis
Synergists - Obliques