Incline Treadmill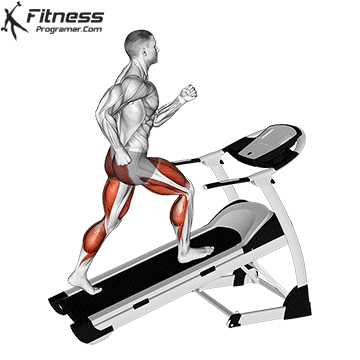 Incline Treadmill Benefits
Running on the treadmill is a great form of aerobic exercise that helps increase your circulation and heart strength. The high-incline treadmill allows you to push yourself and increase your endurance by getting your heart rate higher than a regular treadmill.
In addition to strengthening your cardiovascular function, using an incline treadmill allows for more work on important lower body muscles such as the hamstrings, quads, calves and hips. This means that the higher the incline, the more challenge your muscles will have.
The incline treadmill is very useful when it comes to burning more calories and creating a calorie deficit. Also, if you want to increase aerobic capacity and endurance, you can take this activity to the next level with an incline treadmill.
What Muscles Does the Incline Treadmill Work
Quadriceps
Gluteus Maximus
Hamstrings
Tensor fasciae latae
Sartorius
Adductor Magnus
Adductor Longus
Adductor Brevis
Pectineus
psoas
Obliques
Calves
Tibialis anterior
Extensor digitorum longus
Extensor hallucis longus
Peroneus tertius